---
In 2013 International Bat Night was celebrated in two Ukrainian cities, in Kamyanets-Podilsky and Kharkiv. Below – a short report about the events.
KHARKIV
The second International Bat Night in Kharkiv city took place in Kharkiv Zoo on 14 September. By 5 p. m., more than 120 people (schoolchildren, young naturalists, students, pensioners, parents with children, university and zoo workers) had come to the zooclub hall of the Kharkiv Zoo. Bat specialists Alona Gukasova, Anton Vlaschenko and Ksenia Kravchenko made a multimedia presentation about bats and peculiarities of bat life in cities. At the end of the lecture organisers demonstrated bats (the serotine bat, the common noctule bat, the brown long-ear bat and Egyptian fruit bat). After the lecture participants have a possibility to take part in the night excursion through the Kharkiv Zoo, to listen bats with bat-detectors and to hear more about bats and other night animals.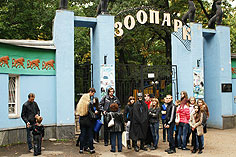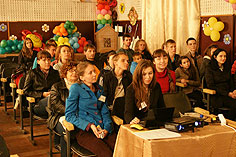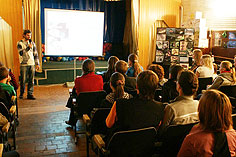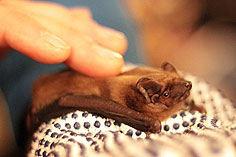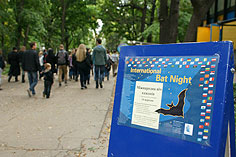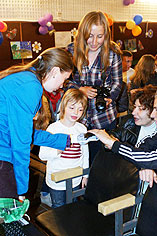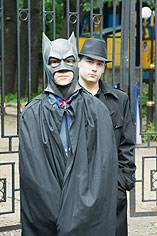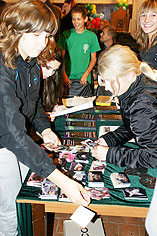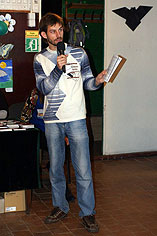 Funded through the EUROBATS Project Initiative by the German Federal Ministry for the Environment, Nature Conservation and Nuclear Safety", and IBF "Olexander Feldman Fund".
KAMYANETS-PODILSKY
this year International Bat Night in the city of Kamyanets-Podilsky was celebrated on 20 September with the opened lecture about bats and their conservation.
Organisers: research officer of the National natural park "Podilski Tovtry" Mykhailo Drebet with colleagues: Artem Grygorchuk and Vadym Martynjuk.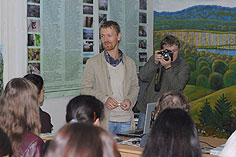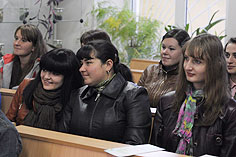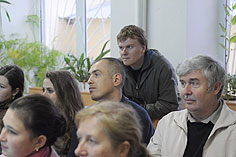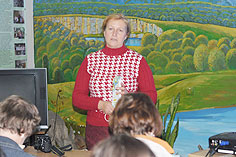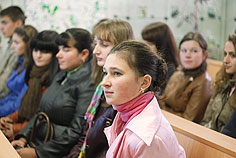 Compilation: L. Godlevska